What a year it's been! 2017 has been the best year of blogging for me so far, and I'm super excited because 2018 is shaping up to be even better!
I'm also excited because 2018 will be my ten year anniversary of blogging!!
June will be the official anniversary month, and I'm hoping to plan some fun ways for us to celebrate together!
In the meantime, I wanted to share a look back at all that we shared this year.
So I proudly present the Celebrating Everyday Life YEAR IN REVIEW! My Favorite Posts from 2017
– JANUARY-
It all began in January with this How to Pick Your Word of the Year.
This post shared ideas and tips to help you pick your word of the year, and I shared the reasoning behind why I picked the word I did.
This simple exercise REALLY helped set me up for a great year!
– FEBRUARY-
February was an awesome month filled with so many great posts and experiences.
I traveled to New York City with Hometalk and shared some fun travel tips and lots of Instagram pics of all my favorite spots.
My favorite tablescape this month was the Vintage Valentine table. It is so pretty in pink!
– MARCH –
I was honored to work with Tyson in March and create this delectable and super easy Tasty Thai Buddha Bowl. I've made it several times since. Yum!
I also shared this charming Easter egg tablescape!
Plus, this Bunny tablescape which also included a free printable place card!
I was so excited to release my very first adult coloring book: Celebrating Florals vol. 1 this month.
I am so proud of this coloring book! Coloring genuinely helps relieve stress and ignite your creativity.
Best of all this is a digital book, so you can print, color, and repeat as many times as you'd like.
I have it for a special sale of just $4.99 here!
– APRIL –
Have you ever made an arrangement completely from the vegetable and floral section of your grocery store?
It's so easy and budget friendly! Check out my complete DIY Cabbage arrangement tutorial here.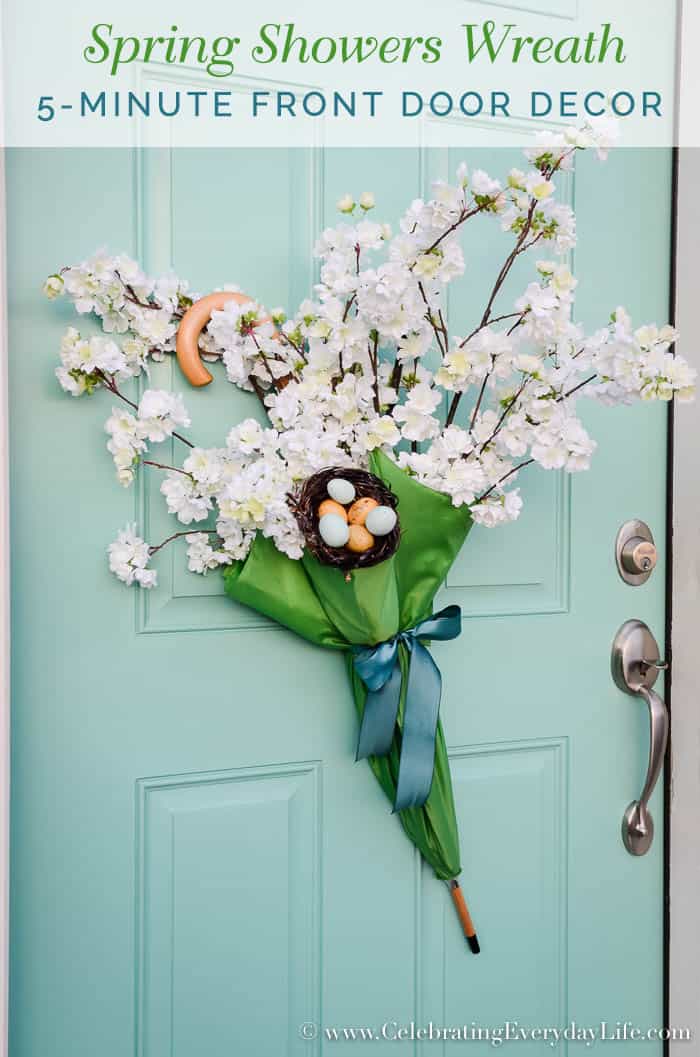 We added some Spring finery to the front door with this simple umbrella bouquet tutorial.
– MAY –
In May we were planning ways to enjoy every moment of the summer days and nights on the patio with this collection of Williamsburg inspired garden decor.
– JUNE –
This Blue & White al fresco summer table was probably my favorite tablescape of the year!
This table style would work well for so many celebrations for fans of Blue & White: Birthdays, Anniversaries, Book Clubs, Showers, you name it!
As we headed into the hot summer days, what was better to cool us down than this red, white & blue table inspired by the iconic Coke bottle?
– JULY –
Technically this post was at the very end of June, but it's all about the 4th!
Grab your flags and get ready to style a magical Independence day party!
This succulent tablescape (complete with How to Video!!) is a great way to create a desert oasis in your own backyard!
Boy, was I busy making videos! This bright & cheery citrus table had another video showing how to make a Citrus centerpiece with grocery store finds!
– AUGUST –
In August we did some easy decorating updates to the dining room with these tips for How to Quickly Spruce Up a Boring Dining Room.
We also started getting ready for Fall with some easy DIY projects including How to Make a Chic Fall Wreath.
– SEPTEMBER –
September brought the best treat of all – my new magazine on newsstands nationwide thanks to the amazing folks at Country Sampler!!
This was such a fantastic gift from God!!
– OCTOBER –

October was a huge month when I launched my very first photography course: Photography & Styling Shortcuts (aka How to Take Magazine Worthy Photos).
It was a HUGE project but so worth it. I love helping others achieve their dreams and learning to take good photos has honestly changed the course of my life. I want to help others who share that interest too!
By the way, the course is about to launch again soon in case you missed it last time. Click here to get on the waiting list.

We also started getting ready for Thanksgiving with this apple and pumpkin themed plaid tablescape!
I created a Holiday Survival Guide to help you have the BEST holiday ever.
The guide will help you:
Host the best Holiday dinner ever!
Make organizing and cleanup a snap – for real!
Know what is most important to you this season – so you don't miss the critical moments!
How to make decorating simple and magical!
How to send the best Christmas card!
Ways to make hosting guests easy this year!
and much more inspiration…
There are two versions, and Entertaining only version, Decorating & Gifts version, or a total bundle which also includes a 25-day Christmas devotional. Check it out here!
– NOVEMBER –
 
I finally shared the before and after update for my kitchen remodeling here!
I'll be sharing more details about this project in the new year, but you can see the dramatic transformation.
I also shared some tips on how to make your kitchen more inviting in this post.
I also share some more before and after kitchen photos in this post too.
I revealed my Blue & White Christmas Tree which was inspired by a super-fancy (and expensive) tree from Frontgate, but mine was made with a mix of Dollar Tree, Walmart, Michaels Craft Store, and handmade ornaments!
This is my favorite Christmas tree that I've ever styled!
– DECEMBER –
These are some of the ornaments that I made for my tree, and I shared a How to Make Your Own Chinoiserie Ornaments video tutorial here.
I made a lush but budget-friendly Blue & White garland again with supplies to match my Christmas tree and give you tips to style your own.
The final decorating post of the year was this one where I shared one more Christmas tree in this How to Make Your Shabby Chic Christmas Tree Spectacular post.
My daughter especially loves this sweet and romantic pink tree!
Every year I create a blog planner to help my fellow bloggers grow their blogs as I have.
This year's version is bigger and better than ever. 
I share a video on How to Assemble this year's Blog Planner here. It also shows how to use the ARC/Disc bound notebook binding system – which I'm now obsessed with!
THANK YOU!
Phew! What a year it's been!
I can't thank you enough for the ways that you have blessed me just by showing up and reading these posts!
You are the hero of my story. Thank you again and again.
I hope you have a blessed New Year!
I'll see you in 2018!
Happy Celebrating!