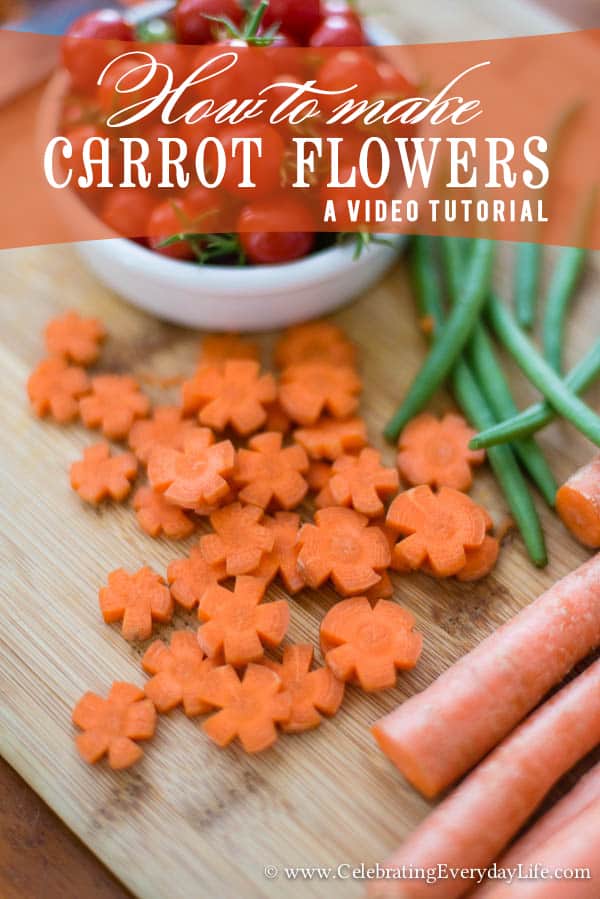 Want a fun (and easy) way to add style to your salads and soups? Or how about a way to get your kiddos excited about eating their veggies? Then do I have the perfect how-to for you today! Carrot Flowers! All you need are carrots and a knife – no fancy gadgets. A few straight cuts and before you know it you have a really cute garnish that will have everyone ohhing and ahhhing, or at least eating! I've made a video to show you how to make these:
If you have any trouble pulling up the video, you can also view it here on my YouTube channel. And while you're there, please click the "subscribe" button – I'd be so grateful.
I hope you like this sweet little garnish. It really only takes a few extra minutes to give your carrots some extra pizazz!
Happy Celebrating!
Would you like to receive a preview of my blog posts in your inbox?
I'd love to share them with you! Subscribe here…