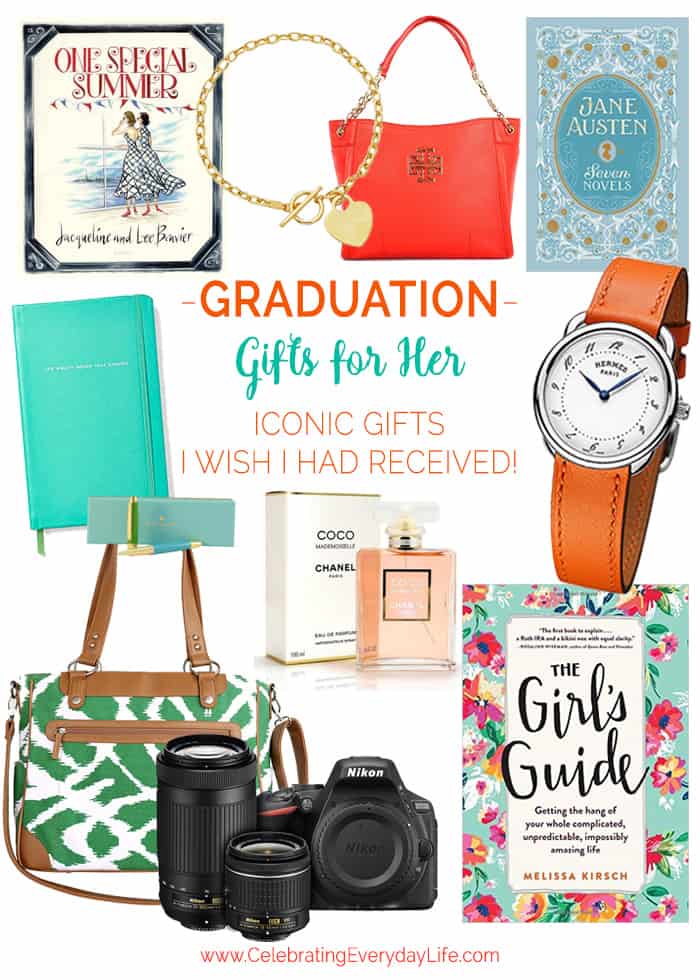 Graduation season is upon us and the pressure is on to find a great gift for the new graduate as they prepare to embark on this exciting next chapter in their life. While a new car or other grand gesture is certainly amazing, most of us are searching for more budget-friendly gifts, but of course, we still want them to be inspiring and appreciated. Does that sound interesting to you? Great! Then let me share my list of Iconic Graduation Gifts for Her that I wish I had received (and honestly would still love to receive!).
Please note this post contains affiliate links. If you purchase any of these items your price won't change but you will help to contribute to supporting this site.
First up, One Special Summer by Jacqueline and Lee Bouvier. I treated myself to this book and am excited for it to arrive. Strong iconic women like Jacqueline Kennedy Onassis are significant examples of how it is OK to not be perfect and yet be strong, make a difference, and step out into new frontiers at any age. A lesson that every young woman standing on the threshold of their future should embrace (and even those of us a little further in our journey – ahem).
A solid gold piece of jewelry like this yellow Gold Heart Dangle Bracelet is classic and always a good idea. Engraving the heart with her initials will make it even more special.  I have a silver Tiffany bracelet similar to this that I received from my sister on my 21st birthday and I still treasure it!
A great handbag is an accessory that can help you feel prepared to face the world! This bright and cheery Tory Burch Britten Small Slouchy Tote in Poppy Red is just such a bag. Designed by a strong female entrepreneur it can help you exude confidence in job interviews or just be a pal on weekend retreats with friends!

If you're a long time reader then you know why this is on the list. What list of mine would be complete without Jane? Everyone should read at least one Jane Austen novel, or better yet own the complete Jane Austen collection! Each tome contains wit, charm, common sense, social graces, examples of how not to behave as well as examples of purity and goodness. I ask you, who amongst us doesn't need more of that in our lives?
Hello, beautiful! An Hermès women's watch has been (and continues to be…) on my ultimate wish list. Synonymous with style and beauty there is something extremely alluring about a watch like this that is an honest-to-goodness heirloom quality piece. It is an exceptionally special gift that the recipient will sincerely have for the rest of their lives and then be able to pass on to their children – an incredible value when you think of it in those terms!
Don't you wish life came with a manual? There are a lot of complicated parts to modern life and if you are a young woman just starting out – it's daunting! Say hello to The Girls Guide, this book is an eclectic and funny mix of woman-to-woman advice to help demystify and equip her for the road ahead!
This is a time when many young women begin to select their signature scent. It's not that they can't or won't change it later, but this is a time when they are forming who they are going to be. Interestingly enough, their perfume can be a part of this defining moment in time because smells are key markers in our memories. A classic scent like Chanel #5 or my favorite COCO is a fantastic introductory fragrance to help them find their perfect perfume.
Yes, I know we all have a camera on our phone, but trust me when I say that a "real" DSLR camera is a GREAT gift for any grad. The ability to capture the moments of our lives in a way that is beyond Snapchat can have a profound impact on her life, and open doors she may not even imagine. A truth of which I am a living testimony. Learning this skill literally changed my life!
All great cameras need a great bag to carry them! Gone are the days of black neoprene no-nonsense bags (though they're still available). Today's modern shutter bug can carry their camera in super chic style as this Emerald Green Ikat Camera bag by Texas designer Kailo Chic exemplifies. I am obsessed with this bag!! It's absolutely on my own wish list right now!
A beautiful Kate Spade New York pen and journal to take note of everything wonderful, exciting, sad, scary, thrilling and more that she will experience. These pages will likely contain her hopes and fears and will help her find her destiny. A powerful gift indeed!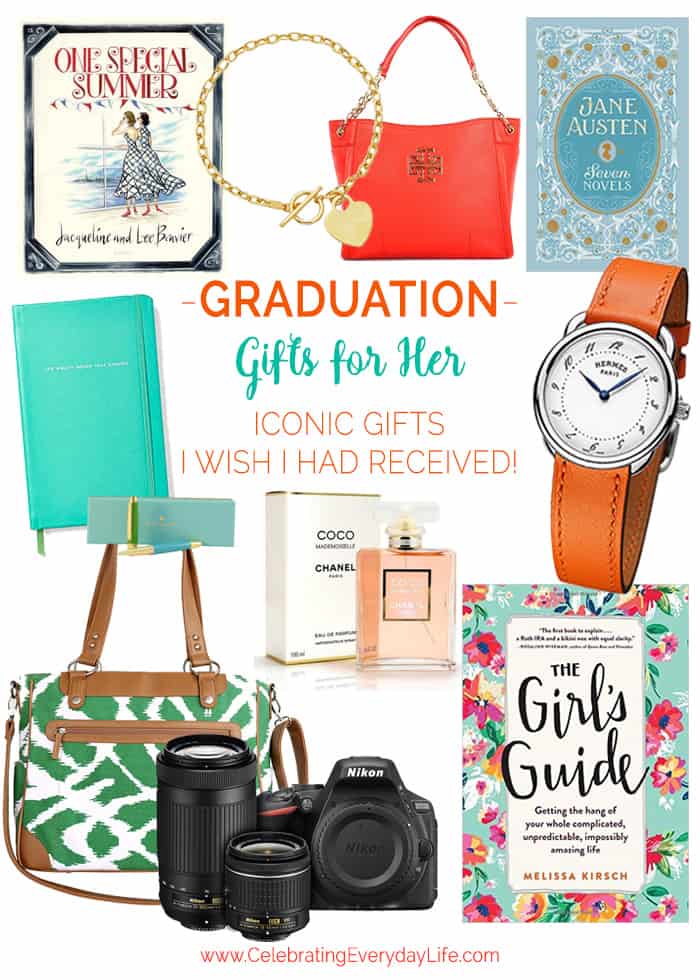 And there we have an inspiring list of not your usual suspects but even more highly desirable Graduation Gifts for Her. I hope that you've found an idea or two to help you as you help celebrate the new generation of graduates in your life!
Happy Celebrating!