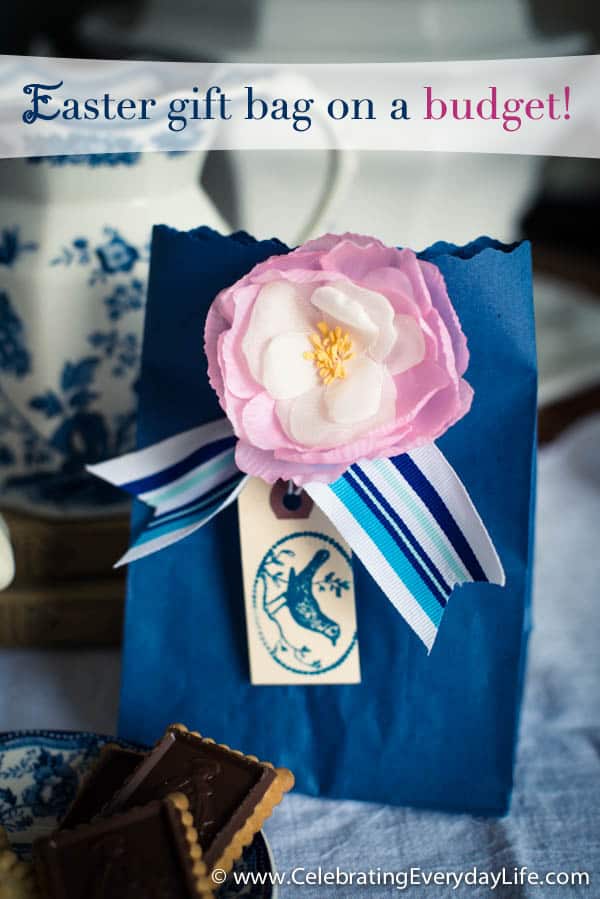 Hello! Can you believe that it is already the end of March? Goodness, gracious. The time is flying. Life has been busy 'round here lately and I am sorry I've been a bit M.I.A… I have a super cute Irish blessing printable that I wanted to share with you before St. Patrick's Day but time got away from me, but I will share it soon anyway… But today, I have a fun and very budget-friendly Easter idea to share with you. I was in line at Target yesterday and overheard some folks talking about how expensive Easter gifts are getting and I thought it would be fun to create a stylish but inexpensive gift idea.
Instead of fancy Easter bunny chocolates, consider buying a pack of delicious cookies and placing them in a super cute paper bag rather than a fancy basket. A mix of cookies is nice because you will get so many more servings out of one box versus the more high-end chocolate bunnies.
A plain paper lunch sack makes an adorable container and only costs pennies per sack! Traditional brown is cute but keep an eye out for festive colors too. Here I've used blue.
A bit of striped ribbon and a pretty silk flower (I got these at Michaels Craft Store) elevate the simple bag to a chic gift. A standard shipping tag is embellished with a rubber stamp bird image and completes the presentation, making it easy to keep track of who the gift is for.
My mom is partial to Walker's Shortbread and the LU brand of Petit Ecolier cookies so I've filled her bag with these!
To attach the ribbon to the bag, I simply punched two holes in it with a hand-held hole punch and then slid the ribbon through the holes.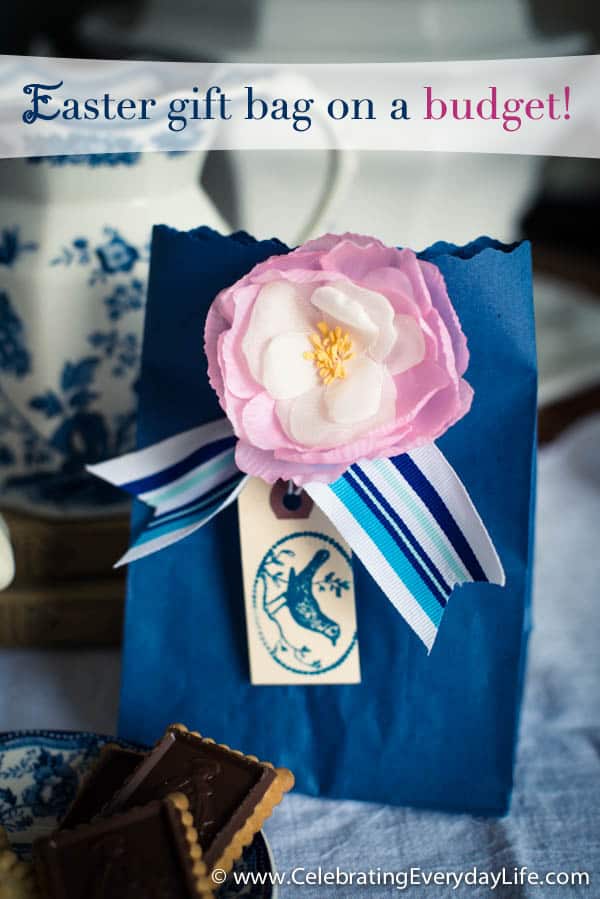 And there you have a super cute Easter gift that is deliciously simple to whip up!
Happy Celebrating!
Would you like to receive a preview of my blog posts in your inbox?
I'd love to share them with you! Subscribe here…