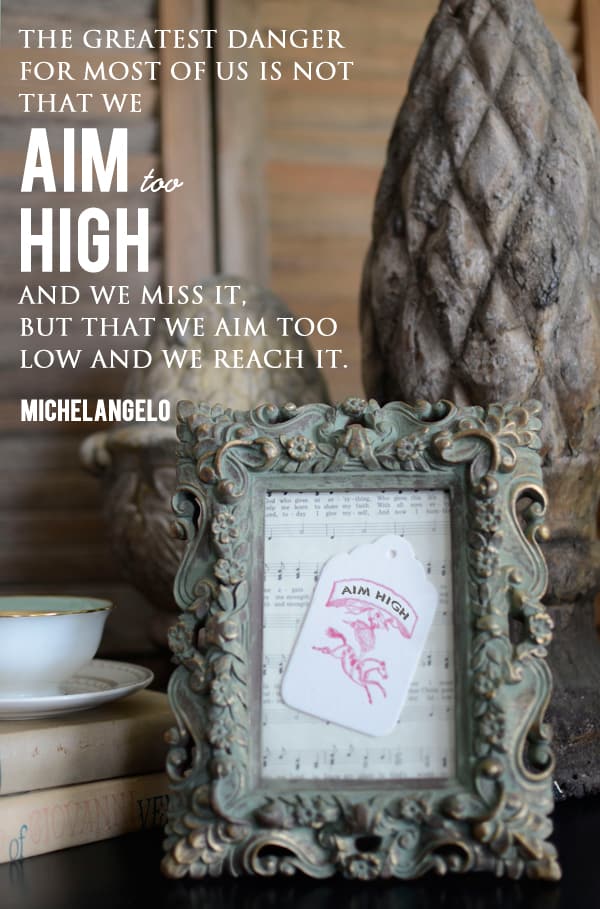 I have some really big dreams – like really big ones and sometimes I feel a little silly for having them. Especially when there's little evidence to support that they might actually happen. Then I begin to think I should lower the bar a bit – you know just in case… but then I read something like this and feel SO encouraged to keep my hopes & dreams as high as I want. After all, I may not reach them but I'll likely go farther than I would if I didn't strive to be all I can be.
How about you? Do you aim as high as the sky or do you tend to pull back a bit?
I encourage to you AIM HIGH!
Happy Aiming!