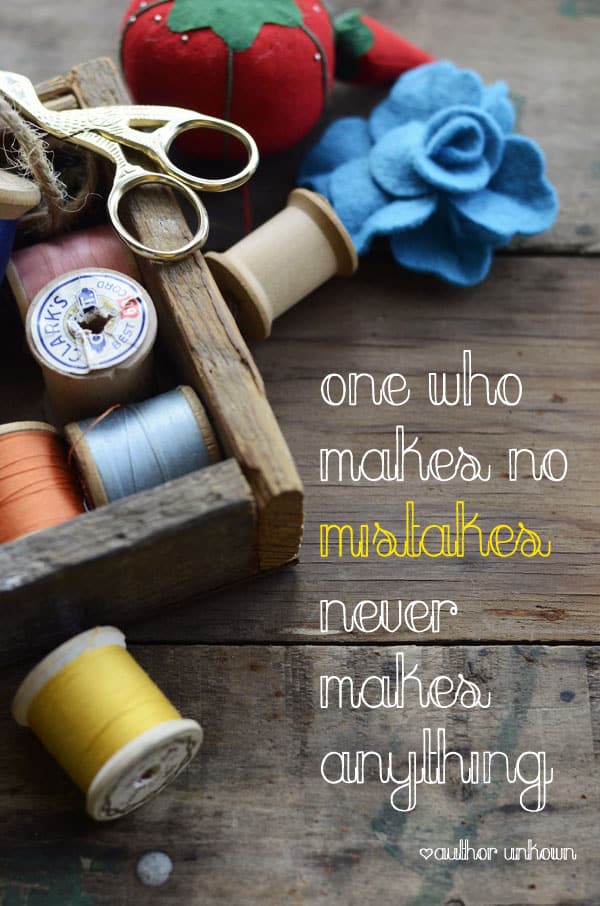 I don't know about you but I hate making mistakes and sometimes that can even paralyze me from doing anything. Has that ever happened to you?
"One who makes no mistakes never makes anything"
I was really inspired when I read this quote because it gives me a sense of freedom to move forward even if I'm making mistakes, it is through the mistakes I make that I learn and grow. I'm trying to adopt much more of an open heart towards mistakes because of this. Sometimes, my mistakes even turn out better than my original plan – crazy, right?!
Mistakes happen in the kitchen, in the craft room, in relationships, at work, everywhere. I know that easing up on myself about making mistakes is a key to happiness but that is sometimes easier said than done… ah well, I'm determined to keep creating and keep making mistakes and learning to smile!
I hope you can smile at your mistakes too!
Happy Celebrating!
Would you like to receive a preview of my blog posts in your inbox?
I'd love to share them with you! Subscribe here…