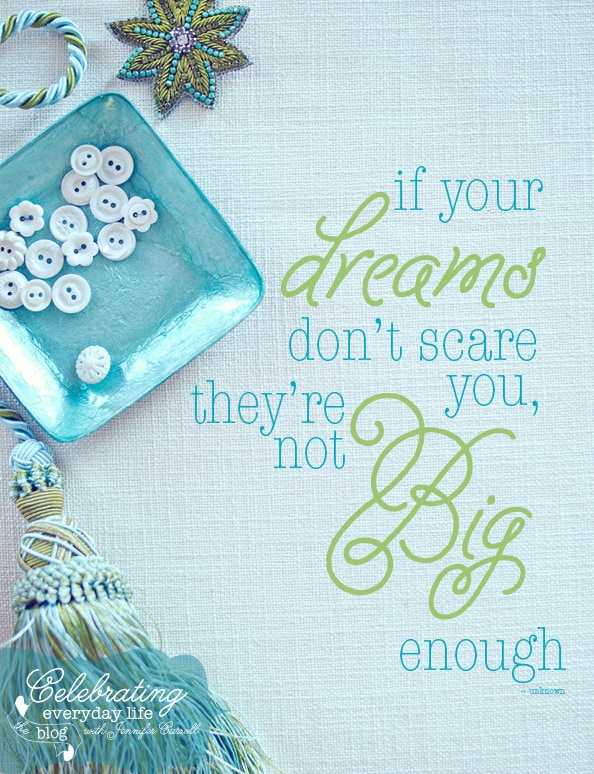 We had a big shoot for the magazine yesterday (YAY!) but I'm completely wiped out and have to get some rest but first I had to share a quick inspirational quote with you! I really, really love this quote – it's challenging and encouraging all at once!
"If your Dreams don't scare you they're not BIG enough"
Being a gal who has some pretty big dreams, this one really speaks to me. How about you? Do you have a favorite inspirational quote that excites but stretches you? Please share!!
Happy Celebrating!
Would you like to receive a preview of my blog posts in your inbox?
I'd love to share them with you! Subscribe here…